Conference overview
Conference participants submitted a number of recommendations at the close of the sessions.
(PDF) Conference organizer, Gerry Takano's 2011 call to reassess GLBT historic preservation, and news of Will Fellows' and Helen P. Branson's new edition of the 1957 memoirs, Gay Bar.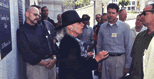 Photos taken throughout the Conference sessions are now online.
Information on the Conference speakers and brief summaries of topics they presented.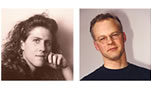 The Bay Area Reporter article on the Conference
Looking Back and Forward 2001 Conference Sessions - Activities schedule.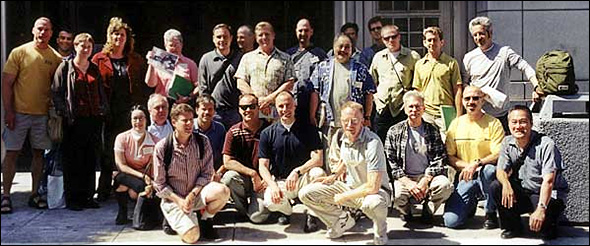 The Friends of 1800's first conference, Looking Back and Forward, explored definitions of GLBT neighborhoods and the built environment.
During the last decades, scholars have provided a wealth of public information on the GLBT community's unique history and evolution. Traditionally the GLBT community has been a key part of the development of our cities and places.
The Conference investigated the role of GLBT preservationists in the restoration and revitalization of our urban centers. From Seattle's Capital Hill to West Hollywood to San Francisco's Tenderloin and Polk districts, the Conference focused on identification, interpretation, documentation and strategies to save significant GLBT places.


In our Viewpoint area, Gail Dubrow, provides us a compelling overview of the state of GLBT preservation. Read the article.

Alan Martinez examines the conscious and unconscious expression of gender in architecture in Argument for the Expression of Queer Space. Read the article.