Photos of the New Mission Theater
THE NEW MISSION THEATER — 2001 PHOTOS
The photos of the New Mission Theater were taken in 2001, during the time the theater was occupied by Evermax Home Furnishings and Gifts. The auditorium remained in the dark, its aisles used for storage, while the sumptuous lobby was crammed with cheap furniture.
»CLICK TO ENLARGE. The keyboard arrow keys < > allow navigatiton, ESC to exit.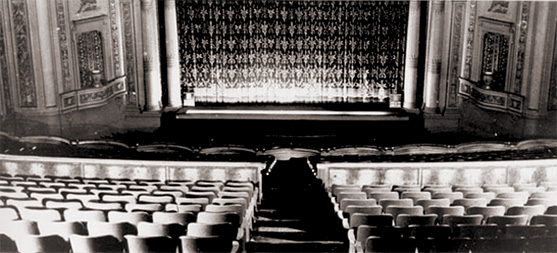 *Special thanks to Christopher VerPlanck for the use of his black and white photos of the interior that speak to the theater's present day neglect while still revealing a sense of the scale and extant detail in the Mission 's last remaining movie palace, The New Mission Theater.
Historical photos of the New Mission dating from 1943 can be found at the SF Public Library website.